Ben Casey explores a threatened way of life
Core Sound People interviews fishermen, boat builders and tradespeople. Families that have lived on Core Sound for generations, and even those that chose to leave. All add to the story in Core Sound People...
Get the book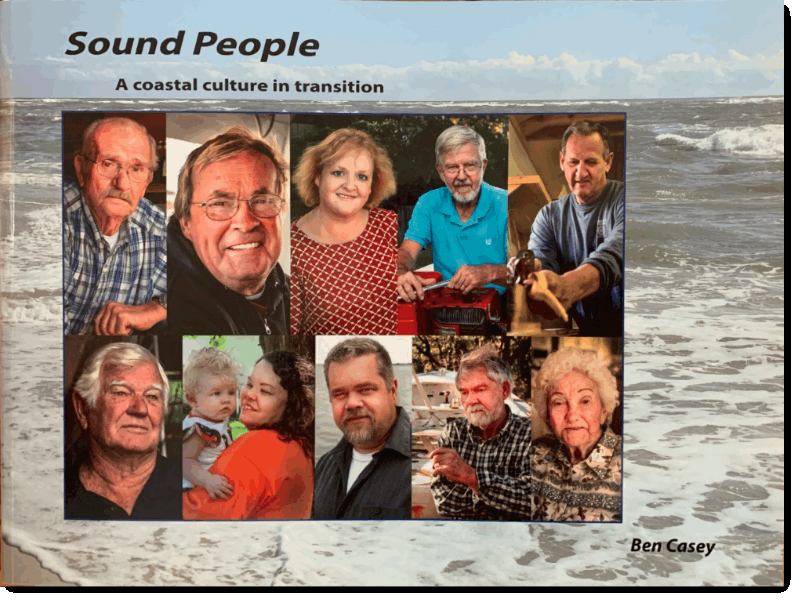 About The Author
Ben Casey grew up in eastern North Carolina, developing a passion for the less visited parts of the NC coast. With degrees from both Atlantic Christian College & Duke University, Casey was initially an high school & college level educator. But photography called, and his career includes stints as a newspaper reporter & editor, columnist and photojournalist.

To create Core Sound People, Ben spent four years visiting the people and communities of the sound.
Get The Book
The evocative pictures and the rich stories that are shared from the hearts of those who live there will draw you in and make you feel at home, even if you have never had the joy of visiting these wonderful places.
These are not just stories based on recollections of Core Sound people, but an insight into the lives of these courageous people as they try to retain their cultural identity.